2023 HLS Student Summer Experiences
The Center for Labor and a Just Economy is committed to providing enriching opportunities for students to engage in our programming. Read about some of our current students' inspiring summer experiences working to advance the interest of workers.
If you're a current HLS student looking to get involved with the Center, please feel free to get in touch.
Tascha Shahriari-Parsa, JD'24
Tascha Shahriari-Parsa's research for the CLJE this summer focused on the possibilities and challenges for local labor law for workers who are not considered employees under the NLRA.
Tascha worked at Altshuler Berzon LLP this summer in San Francisco, where he helped draft several ordinances to improve workplace standards and organizing opportunities at the local level in various parts of California. He also joined the picket lines of the LA hotel workers' strike as a legal observer.
Tascha's other projects this summer have included writing a case comment on Glacier Northwest Inc. for the Harvard Law Review's November issue, where he argues for the preservation of the NLRB's primary jurisdiction to decide labor disputes under the NLRA. He also has a forthcoming op-ed in Slate on how income-based quotas are the only way to make college admissions fair.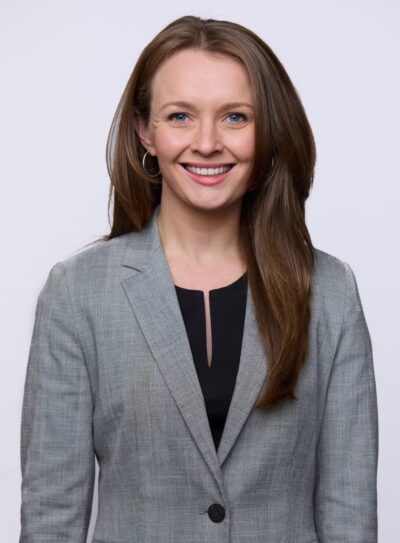 Annika Reno JD'24
Annika Reno's research for the CLJE this summer consisted of a 50-state survey of local labor policies that have been challenged on preemption grounds. Annika spent this summer at the U.S. Department of Justice, Civil Rights Division where she supported the Housing and Civil Enforcement Section's litigation under the Fair Housing Act. Much of her work focused on combatting sexual harassment by landlords, property managers, loan officers or other people who have control over housing, as part of the Sexual Harassment in Housing Initiative. Traveling across the country, Annika interviewed witnesses and aggrieved parties using a trauma-informed approach. These experiences clarified for her the relationship between worker power and housing justice: without economic security and financial freedom, too many remain vulnerable to sexual exploitation in exchange for housing.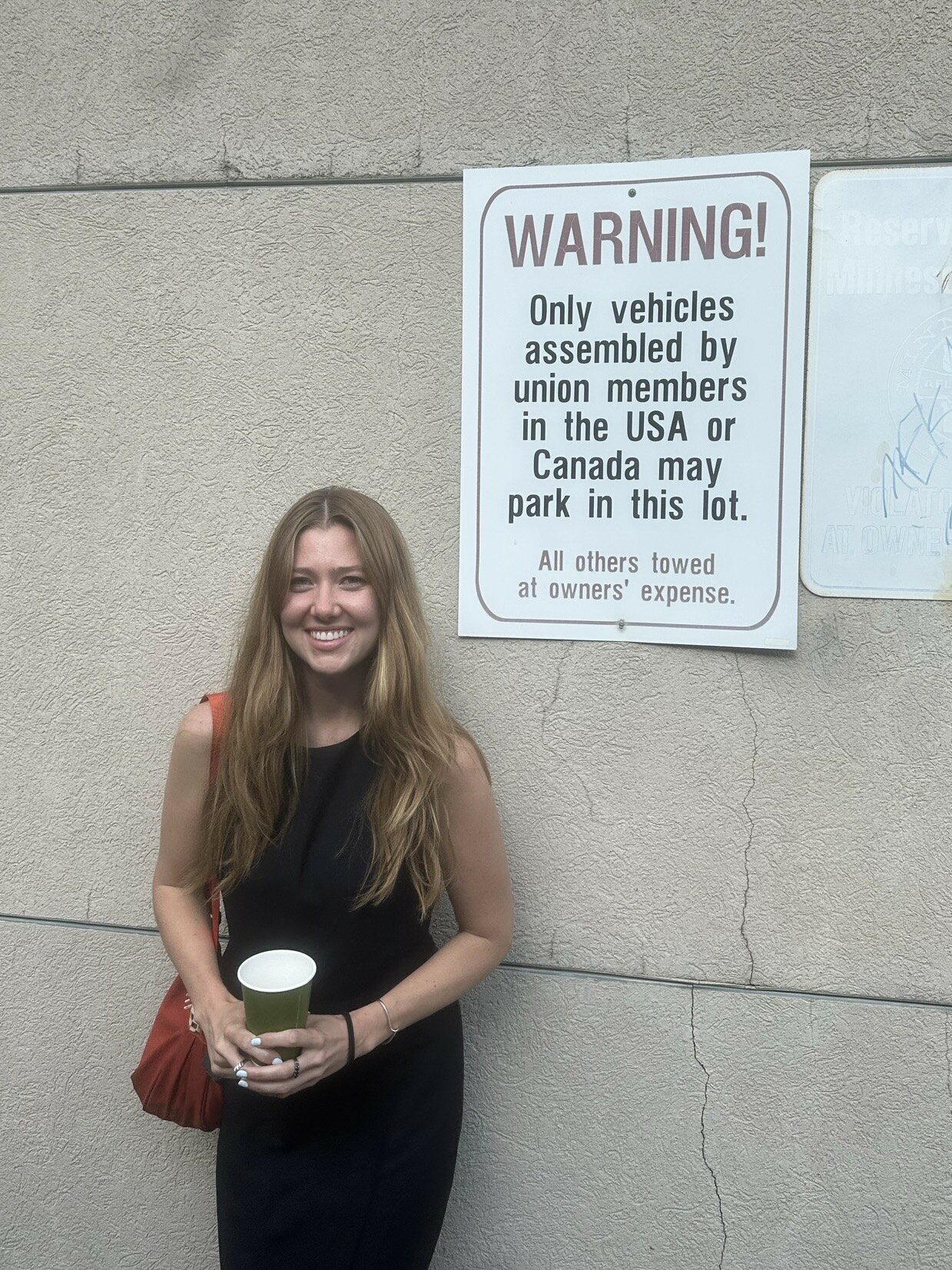 Morgan Sperry JD'24
In addition to RA work for CLJE, Morgan Sperry served as a Peggy Browning Fellow at SEIU in Washington, D.C., working for the General Counsel and Litigation Counsel. Morgan worked on matters including the union's response to Glacier Northwest v. Teamsters and the Starbucks Workers United organizing campaign.
Today, we are on picket lines, helping workers secure rights for themselves rather than pleading with other lawyers to confer them. We are working on electoral campaigns and in local, state, and federal government, crafting legislation and pushing executive officials to take bold action to get people the help they need… Our generation understands that the Supreme Court is hostile to the policies we want to see. Gen Z is the most racially diverse generation in history and has more solidarity than any other. We aspire for a democracy that works for everyone, even if the court says otherwise.

Morgan Sperry and Devon Shewell, "Gen Z Lawyers Will Fight for Justice Outside the Supreme Court"
Michelle Berger JD'24
Over the summer, Michelle Berger worked for the litigation group at the non-profit Public Citizen. The attorneys Michelle worked for bring cases in many different practice areas, all with the aim of countering the power and influence of corporations. As one might expect, then, the Public Citizen litigation group is no stranger to litigating labor and employment matters. For example, Michelle assisted with ongoing litigation over alleged wage and hour violations by a transportation company. The company has argued that it should not be considered a joint employer of the affected workers; this would allow the company to avoid liability. Legal issues like this illustrate how employers can exploit our existing laws to deprive workers of fair wages and just treatment.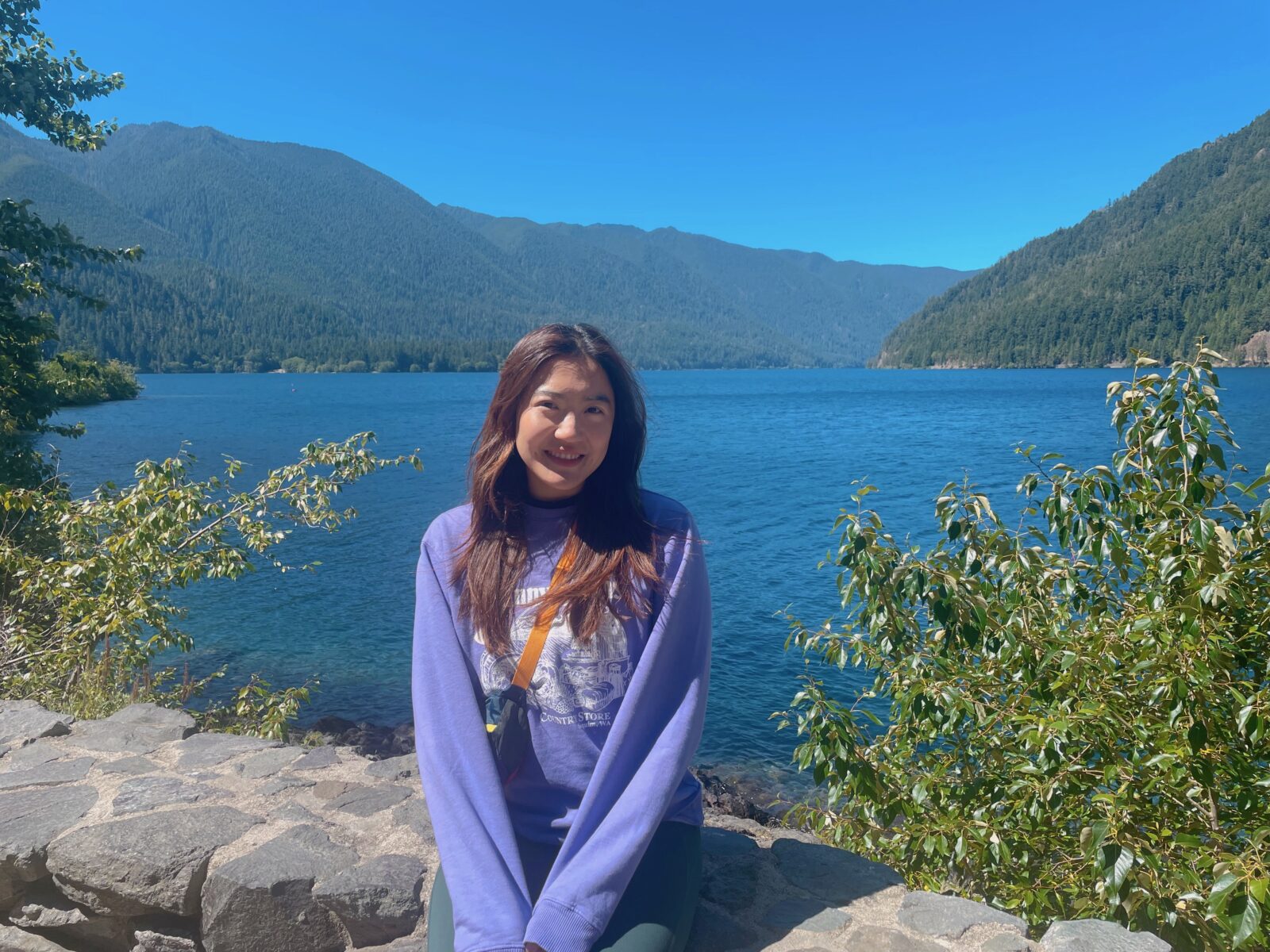 Linh Tang JD'24
This summer as a legal intern at Barnard Iglitzin & Lavitt, the union-side labor firm representing all unionized Starbucks stores in the Pacific Northwest, Linh Tang conducted legal research and wrote post-hearing briefs in support of unfair labor practice charges against Starbucks and its anti-union campaign. Linh also assisted unions in filing grievances against direct dealing and denial of benefits on behalf of firefighters, construction workers, and graduate students.
"I got to pick the brains of the attorneys arguing in front of the Supreme Court on behalf of Teamsters in Glacier Northwest, whose decision came out this summer. It was a great internship and I learned so much about labor law, union democracy, and what it means to be a union lawyer!"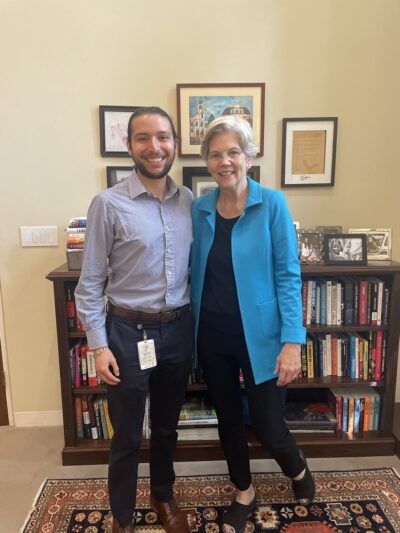 Julio Colby JD'24
This summer, Julio served as a Legal Fellow in the Office of Senator Elizabeth Warren, where he focused on legislative and oversight projects to protect workers, consumers, and the public from corporate greed and consolidation. In the Senator's office, he drafted oversight letters pushing federal agencies to regulate big corporations, asking the US Securities and Exchange Commission to investigate possible securities violations at a major company, urging the Federal Deposit Insurance Corporation to act aggressively to ensure big banks contribute their full assessments into the Deposit Insurance Fund, and calling on the US Department of Transportation to use its statutory rulemaking authority to ban non-compete and other anti-competitive agreements in the airline industry. Through oversight letters and strategic pressure, he helped push the National Highway Traffic Safety Administration to walk back its claim that federal law preempted Massachusetts' automotive right to repair law, stopping big car manufacturers from monopolizing repairs in the Commonwealth and enabling consumers to take their cars to independent repair shops of their choosing. Through meetings with constituent groups and advocacy organizations, he also helped design a legislative and oversight strategy to combat the rampant substandard care and abuse of private equity-owned healthcare providers in jails and prisons across the country, and to address market consolidation in the agricultural industry.